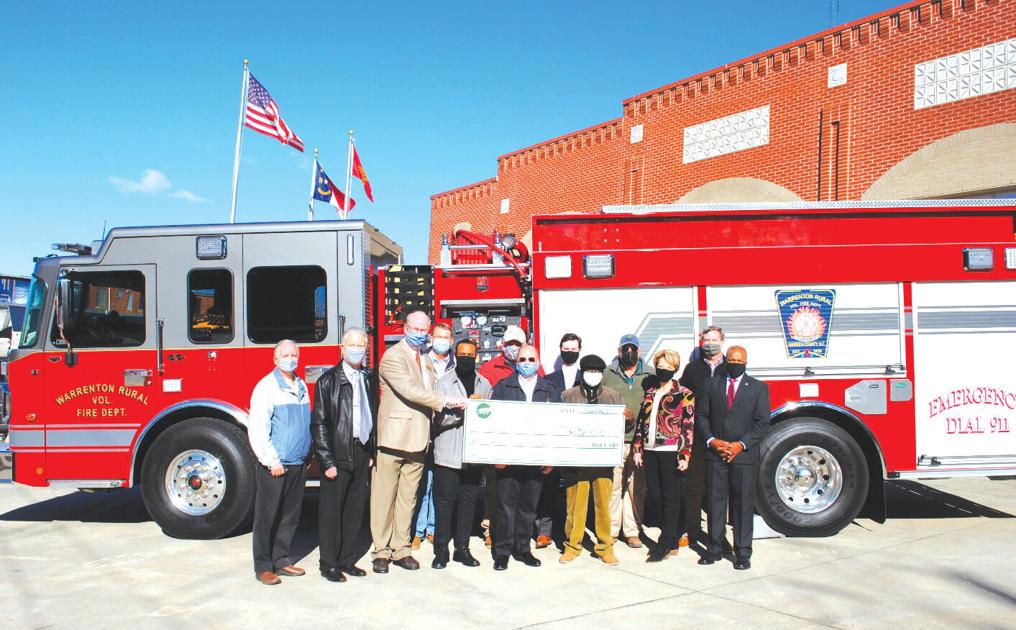 Warrenton Rural VFD Receives $ 360,000 Interest-Free Loan to Purchase New Truck | New
The Warrenton Rural Volunteer Fire Department received an interest-free loan of $ 360,000 to help pay for its new tanker truck.
Halifax Electric Membership Corporation is playing a supporting role in the purchase of the new fire truck by facilitating a loan funded by the United States Department of Agriculture's Rural Economic Development Loans and Grants program.
A check discount took place on Tuesday, February 17 at the Warrenton fire station, and the new truck was on display.
"The partnership between our fire department and Halifax EMC has helped make the purchase of this new fire apparatus possible," said Walter Gardner, Mayor of Warrenton and Chief of Warrenton Rural VFD. "There are lots of grateful smiles hidden by these masks!
USDA's REDLG program provides interest-free funds to local power co-ops who in turn lend money to local entities for projects that support rural areas. Payments from organizations that have received REDLG loans managed by Halifax EMC in the past are placed in the cooperative's community revolving loan fund which allows these federal funds to be re-loaned to local communities.
"We are proud to be able to support the Warrenton Rural Volunteer Fire Department in their mission to serve and protect," said Charles H. Guerry, Executive Vice President of Halifax EMC. "This zero-interest loan program through the USDA allows us to support rural organizations in our communities well beyond our electrical service. We want our communities to be great places to live, work and raise a family.
Halifax EMC is a local, member-owned, not-for-profit electricity cooperative that serves over 10,000 members with electricity in Halifax, Warren and parts of Nash and Martin counties.